Vinyl Vehicle Wraps and Stripes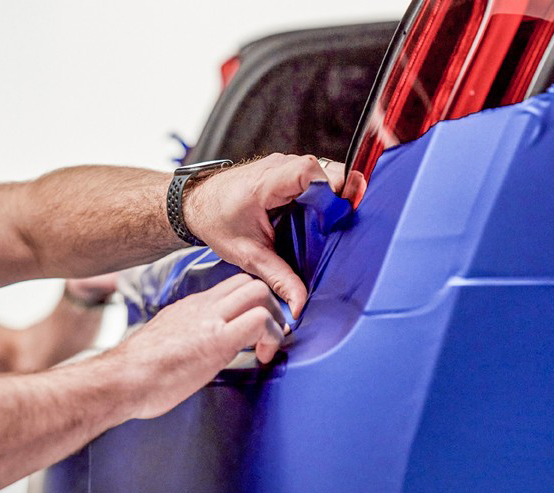 CHANGE THE COLOR OF YOUR CAR! 
Want to update the look of your vehicle but without the high price or permanency of a custom paint job? Custom paint jobs can be thousands and thousands of dollars, and you are stuck with it. With our vinyl wraps, you can change the look of your vehicle to meet your personality and it can be removed later.
We have many different vehicle wraps to select from to match your style! From Matte Finish to Color Changing, we have you 'covered'. We also can add custom stripes to your car, giving it a fresh fast look!
Contact Us today to discuss options and pricing information.
We use 3M and Avery products for our vinyl vehicle wraps.
Both offer the best quality in the business and offer a multitude of colors.
Wraps and Stripes Gallery